A few photos from the past couple weeks: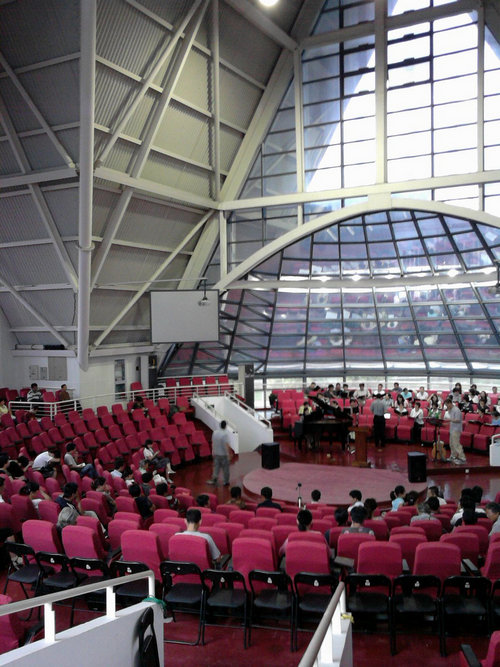 The large sanctuary of the Thanksgiving Church here in Zhangjiang.

Us on the subway this morning, headed to Puxi.

The Shezhuang 社庄庙 Temple near Sanqiao, about a five minute walk from CEIBS.

Charlotte checks things out at the 2009 Shanghai Book Fair.

People's Square subway station volunteers.