Thanks to emacs' quick replace-regexp, I've got a quick template for commenting on this month's cellphone pics.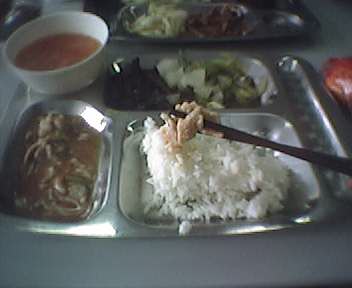 This is the lunch that we can get at the cafeteria in the building that our new offices are in. There are two choices: RMB 6 (75 cents) will get you one meat serving plus veggies, soup and rice; and RMB 8 (a buck) will get you two meat servings, plus a piece of fruit. Cheap, but still cafeteria food. I haven't been there since I took this picture.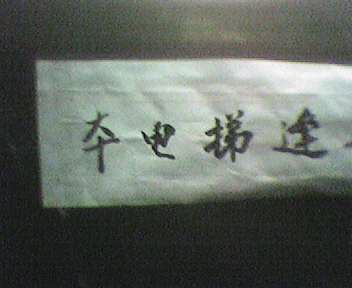 That first character was one of my first encounters with Chinese handwriting, where some of the characters become a little more simplified and harder to recognize than their printed version. In that case (many years ago), it was the 本 ("this") in "this restaurant welcomes you" on the disposable chopsticks sleeve. In this case, it's the same character in "this elevator services the odd floors".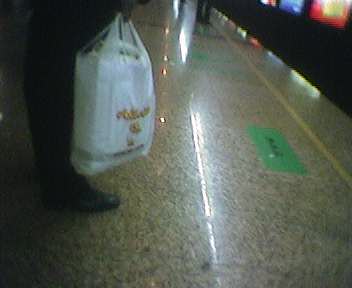 I couldn't believe my eyes when I saw a guy carrying an Alberto's Mexican Food bag on the platform of the Jing'an Temple metro stop. I really should have asked him where the bag was from...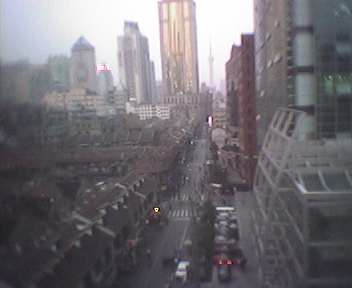 A view off the back-top of the Worker's Cultural Palace where I attend dance class. The front of the building faces People's Square, and the back looks toward the shopping area of Nanjing East Road that leads up to the Bund. Can you see the Oriental Pearl Tower in the distance? On the left-hand side of the photo is an old neighborhood that I'm going to investigate what renting a place would entail.

Dance, dance, dance!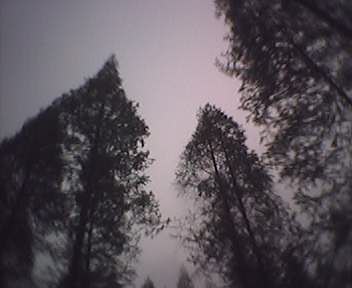 Besides the West Lake, Hangzhou has some very nice parks. I really wish I had prepared my nice camera for that weekend trip.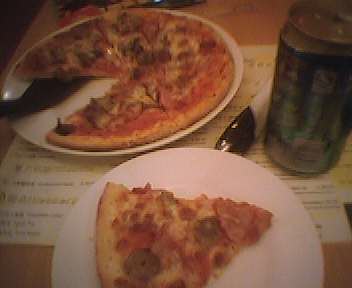 There's a Hello Pizza 15 minutes from my house, and another 5 minutes from my work. Needless to say, I've been eating too much pizza lately (see the last two pictures in this entry).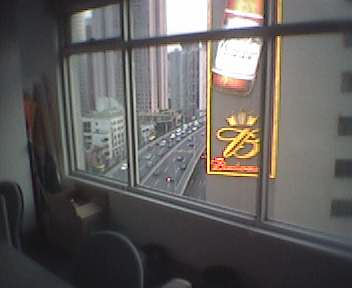 A view of one of Shanghai's elevated freeways, outside the window of our office.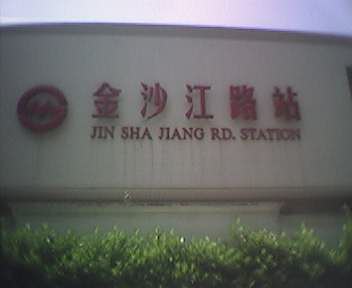 This was taken standing about 30 feet from the front door of my apartment. I told you I was close to the light rail station. Jinshajiang Road, in the hiz-ouse! Putuo Qu, w00t!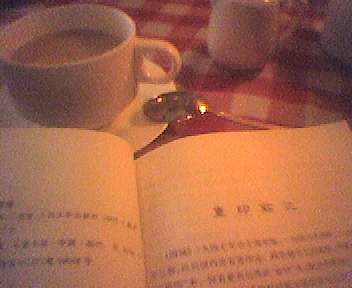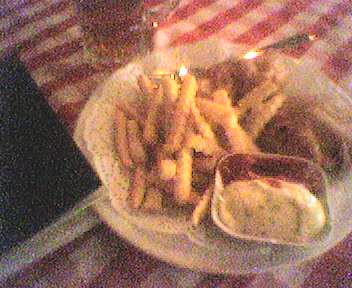 Here I am reading my new book, Wei Cheng (Fortress) by a pre-1949 Chinese writer, at a cafe on Nanjing West Road. I used to dislike going to teach at Longtan Preschool, but haven't minded so much since I've since discovered that I can take the 206 bus back to the Ritz-Carlton area, walk 10 minutes to a nice little cafe that has an RMB 20 fish and chips business lunch set, sit and read for a while, and then make the 15 minute trek back to work. Boneless fish! In China!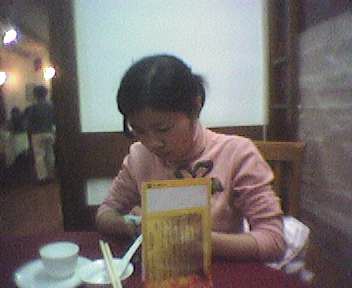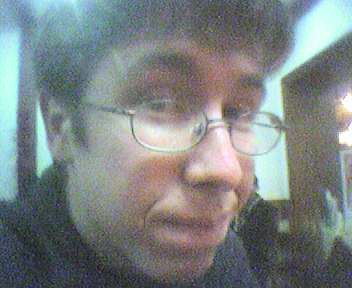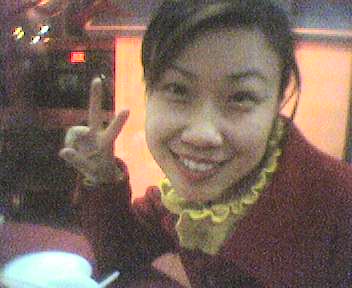 Sandy, Micah and Eva: three Melodies out for dinner.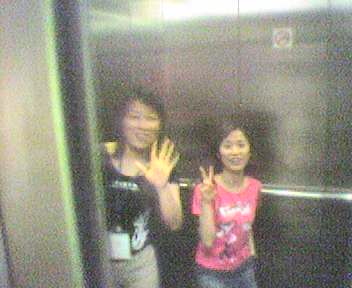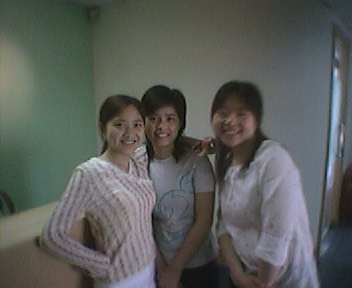 Melodies happy to be hours away from a weeklong May holiday: Sharon and Luna take the elevator down to lunch, and Elaine, Susan and Amy chat by the front desk.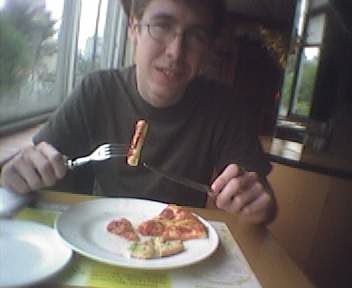 Today after work, I celebrated the beginning of the holiday by treating Sandy to a pizza lunch at Hello Pizza. Garlic chicken for her, (real) pepperoni for me. We picked up magazines to browse while we were waiting, and mine had an article with a Mian Mian interview, and an article about love by her. Neat.
Mosquitoes are invading the house. Is it time to start using the air conditioning already?