My short-list for the Shanghai International Literary Festival, March 5-21, 2010: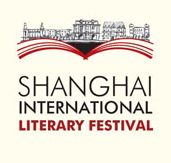 1. Tash Aw "The Harmony Silk Factory" (Whitbread First Novel award, Commonwealth Writers Prize for Best First Novel)
*2. Terry Bennett "The History of Photography in China"
**7. Leslie Chang "Factory Girls"
*12. Andrew Field "Shanghai's Dancing World: Cabaret Culture and Urban Politics, 1919- 1954" (2010)
**17. Peter Hessler "River Town"; "Oracle Bones"; "Driving Lessons" (2010)
**21. Tess Johnston "Permanently Temporary: From Berlin to Shanghai in Half a Century" (2010)
*26. David Leffman "Rough Guides" China author
31. Mo Zhi Hong "The Year of the Shanghai Shark" (Commonwealth Writers' Prize for Best First Book)
*33. Chen Murong "Leave Me Alone Chengdu"
36. James Palmer "The Bloody White Baron"
**41. Su Tong "Rice Wives and Concubines" (adapted to Raise the Red Lantern); "My Life as Emperor". 2009 Man Asian Literary Prize for "The Boat to Redemption" (not yet published)
42. Alice Pung "Unpolished Gem"
*45. Donata & Christoph Valentien "Shanghai's New Botanic Garden"
My interests tend toward history, Shanghai, South-East Asia, and the Asian diaspora. A asterisk means an author is on my short² list; two asterisks means short³(!) list.