I know I stayed up way too late last night/morning on the computer, but it was satisfying to sleep 12 out of the 19 hours that we spent on the train yesterday.
Things that were different about Shiyan:
They call rice porridge "xi fan" (稀饭) instead of "zhou" (粥).
They use one RMB bills over coins.
They speak Mandarin instead of local dialect, and add the Beijing R.
Vivien: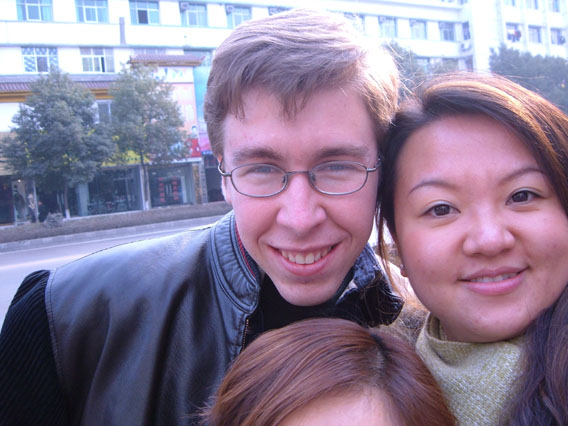 Luna:
I'll be jumping onto the plane tomorrow morning at 8:55 AM.